This Cunt Called Ivanka Trump A Cunt And Media Was Silent.
5 Times Samantha Bee Viciously Attacked White House Women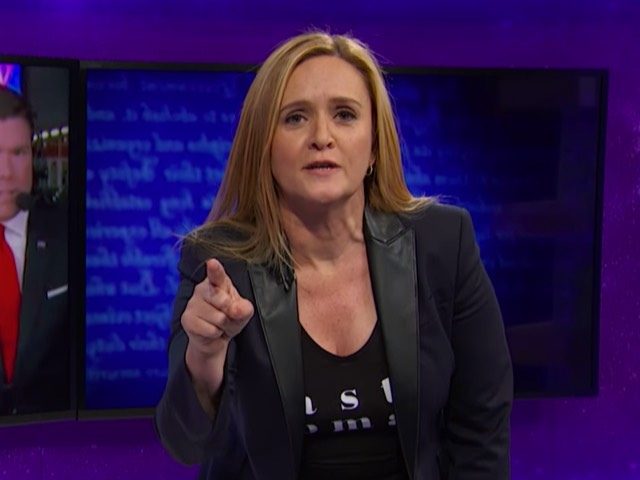 TBS late-night host Samantha Bee is facing mounting backlash after she called White House senior advisor Ivanka Trump a "feckless cunt." Bee's vile remarks came one day after Roseanne Barr's show was canceled by ABC after the actress compared former Obama administration senior advisor Valerie Jarrett to an ape.
To be sure, the Full Frontal host has a history of hurling vicious personal attacks at the women who work in President Donald Trump's administration. Below is a list of just five of Bee's cruel comments toward prominent White House women.
1. Ivanka Trump: "Feckless cunt."
Samantha Bee roasted the Trump administration's immigration policy and pleaded with Ivanka Trump "do something about your dad's immigration practices you feckless c*nt."
2. Kellyanne Conway: "Soulless, Machiavellian despot."
Bee wasted no time to go after Conway just a day before Trump was sworn into office, saying of one of his most trust advisors: "Kellyanne is the soulless, Machiavellian despot America deserves!"
Later, during the same seven-minute rant, Bee described Conway as, "Donald Trump's omnipresent spokes-cobra."
3. Hope Hicks: "Bitch" who "helped burn down democracy."
Upon Hope Hicks' exit as President Trump's communications director, Bee issues some searing parting words. "Well, not tonight. I cannot let another week go by without saying, 'Fuck you, Hope Hicks!'" Bee belted.
"Hope Hicks, thanks to your force-field of bland, pretty whiteness, you'll probably escape this nightmare presidency unscathed," Bee continued. "You'll disappear into nice, wealthy anonymity in a nice town somewhere and someday you'll go to the gates of the nice, white, Protestant heaven where St. Peter will laugh in your face and say, 'You think you're getting in here? You helped burn down democracy, bitch, get your ass downstairs!'"
4. Sarah Huckabee Sanders: "Fucking liar" … "Completely evil."
"Sarah Huckabee Sanders is a fucking liar, goodnight, everyone! OK, fine. Look, calling Sanders a liar isn't an insult, it's her job description," Bee said of Sanders.
"So I salute you, Sarah Huckabee Sanders," Bee said. "You've outlasted every man who's had your job and almost any other job in the Trump White House to become one of the most powerful women in the nation. You are a hell of a role model for little girls everywhere who are smart and hardworking and completely evil."
5. Melania Trump: "Trophy wife-turned-reluctant first lady."
In a Medium.com blog post mocking Mrs. Trump's plans to host the official state dinner between President Trump and French President Emmanuel Macron, Bee wrote, "Prior to being trophy wife-turned-reluctant first lady, Melania was actually a party planner."
Bee also took a swipe at Mrs. Trump during Wednesday's episode in a segment about the so-called missing immigrant children who were reportedly lost while illegally crossing the border.
"Melanie lives in the White House and nobody can find her," Bee said. "It's okay, she's totally being best under there," Bee said as a photo appeared to show Mrs. Trump hiding under a bed.