This Freak Should Be In Front Of A Firing Squad, But Obama Pardon This Dude.
Chelsea Manning Threatens Suicide on Twitter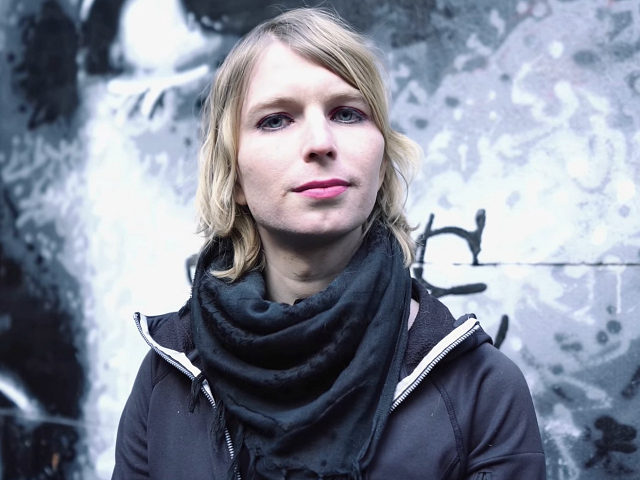 Far-left political commentator, convicted intelligence leaker, and senate candidate Chelsea Manning threatened to commit suicide on Sunday, posting a suicide note and a picture of a rooftop ledge, before being reported to be safe.
"Im sorry – i tried – im sorry i let you all down – im not really cut out for this world – i tried adapting to this world out here but i failed you," declared Manning in one Twitter post. "I couldn't do this anymore – i can take people i dont know hating me but not my own friends – i tried and im sorry about my failure."
Manning then posted a picture of a rooftop ledge, along with the caption, "im sorry."
Although the tweets have been deleted, archives are available.
Go Ahead And Jump Damit!
Twitter users immediately commented on the threat, attempting to stop Manning from taking further action.
So, if anyone knows Chelsea Manning's address, you should probably send the cops over to check on her welfare. She just posted that she was about to commit suicide and deleted it. @xychelsea
Following the concerned replies, the tweets were deleted, and another post was made on Manning's account, reading, "chelsea is safe. she is on the phone with friends, thanks everyone for your concern and please give her some space."
** chelsea is safe. she is on the phone with friends, thanks everyone for your concern and please give her some space
In 2013, Private Bradley Manning was sentenced to 35 years in prison after he was convicted of leaking military documents to WikiLeaks.
Manning subsequently came out as transgender and underwent sex-change surgery and a name change following a hunger strike, before President Obama commuted her sentence in January 2017.
Manning, who has made a number of controversial political statements including support for the abolition of prisons, police, borders, and tradition, is currently running for U.S. Senate.
In January, Manning was attacked by the left after she was photographed meeting with conservatives and libertarians at Mike Cernovich's "Night for Freedom" party in New York City.
Manning's former allies quickly took to Twitter to call the commentator a "Nazi," and accuse her of "cozying up to white supremacists," prompting Manning to turn on those she met at the party, including friends, calling them white supremacists.
http://www.breitbart.com/tech/2018/05/28/chelsea-manning-threatens-suicide/